Is LifeTime® Wood Treatment a Wood Stain, a Wood Treatment or a Wood Preservative?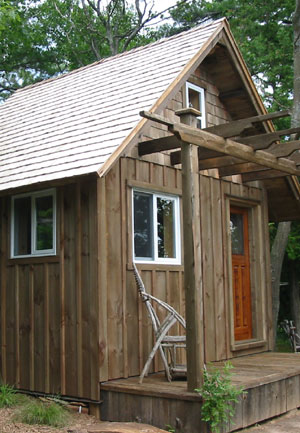 A wood preservative is any measure taken to preserve and extend the life of wood. LifeTime® Wood Treatment is certainly a wood preservative! The lines between wood stain and wood treatment are a little harder to define.
The definition of a wood stain is a colorant suspended or dissolved into an agent (like water, alcohol, petroleum distillate, shellac, lacquer, varnish, polyurethane). Pigments and dyes are largely used as the colorants in the majority of wood stains. The particles of these colorants vary in size. Pigments are larger than dyes. In some hard woods, pigments are too large to penetrate the wood, therefore the dye would be the particles that do the coloring. Many stains also contain biocides and fungicides to help preserve the wood. These chemicals are not always, but can be harmful. We chose the word to describe our product because LifeTime® does more than impart a colours to wood. Its naturally occurring ingredients, combined in a proprietary formula handed down through three generations of Scandinavian woodcrafters, essentially "petrify" the outer surface of wood to create a physical barrier against water penetration. While LifeTime® Wood Treatment contains no colorants, it's action does cause wood to develop different shades over time, depending upon the species of wood to which it is applied.
Did You Know?
- A little goes a long way as you simply mix the product with water.
- In powder form, LifeTime® can be stored indefinitely

LifeTime® Wood Treatment
Can Be Found at: