A Wood Stain with Zero Volatile Organic Compounds (VOC's)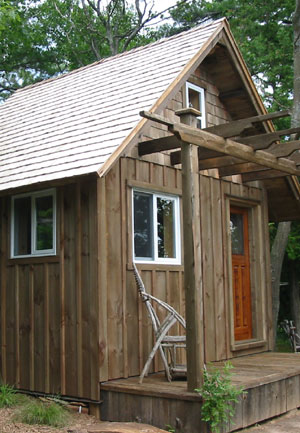 What are VOC's and why should you care?
In many standard wood stains, there is something called volatile organic compounds (VOCs). These are chemicals that have a high vapor pressure at ordinary room temperature. Their high vapor pressure causes large numbers of molecules to evaporate from the liquid of the compound and enter the surrounding air. When these VOCs off-gas, a process that can last for weeks depending on the type of stain, they may cause a variety of health problems like nausea; dizziness; irritation of the eyes and respiratory tract; heart, lung, or kidney damage; and even cancer.
Harmful VOCs have compounding long-term health effects. They are so harmful, they are regulated by government. The Environmental Protection Agency's (EPA) minimum requirements are for no more than 250 grams per liter (gm/l) of VOCs in "low-VOC" stains and no more than 380 gm/l for "low-VOC" stains. A 2002 study by the National Cancer Institute found that men and women working in the painting trades had a "significantly increased" risk of cancer, a result that indicates that stains can be dangerous to your health, your family, and the environment. LifeTime® Wood Treatment Non-Toxic Wood Stain has zero VOC's!
LifeTime® is the evolution of Non-Toxic Environmentally Friendly Wood Stain.
Testimonials
"We find Mr. Wictorin's work to be very thorough and of high quality. The treatment products we have used have lived up to their claims and provided us with ..."

LifeTime® Wood Treatment
Can Be Found at: