NON-TOXIC WOOD STAIN
Friendly to Plants, Animals
and People
The natural substances penetrate the wood fibres, permanently modifying the wood structure. Independent laboratory testing confirms that LifeTime® non-toxic wood stain creates no harmful residue in soils and water. LifeTime® is friendly to plants, animals and people and can be used in direct contact with garden soil.
EASY TO USE

Just mix with water and apply
A powder concentrate available in 4.5 litre/1 imp gallon and 22 litre/5 imp gallon packages. Just mix with water.
NO MAINTENANCE

Never scrape or re-stain again Does not fade or wear
Its that simple. LifeTime® can be stored indefinitely in powder or liquid form. If you only mix what you need, you will never have large amounts of LifeTime® solution left over.
FOR ALL OUTDOOR
WOOD
LifeTime® proven formula has
been treating wood for over
60 years!

The suggested retail price for 4.5 litre/1 imp gallon package of concentrate is $18.95 CAD and $85.75 CAD for a 22 litre/ 5 imp gallon package. LifeTime® covers 150-200 square feet and 750-1,000 square feet, respectively.
Welcome to Valhalla Wood Preservatives Ltd.
The recipe for LifeTime® Wood Treatment non-toxic wood stain has been handed down for over 60 years through three generations of woodworking craftsmen. This family-owned and operated business has made LifeTime® available commercially in Canada for 20 years, and has eventually become available across the world. We are proud to have made it possible for homeowners, contractors, and manufacturers to share in the time-tested benefits of this truly unique product that is often immitated, but never equalled.
Heightened concerns about our environment and the protection of our natural resources are apparent everywhere. Therefore, the availablility of this non-toxic, eco-friendly product is truly, good news for all. Users of LifeTime® Wood Treatment non-toxic wood stain will benefit greatly through savings in time and money, while lessening the harmful impact on our soil, air, water, and forests. Lets do our part.
We invite you now to delve deeper into our website to learn more about our product and what it can do for you.

LifeTime® Wood Treatment
Non-Toxic Wood Stain Can Be Found: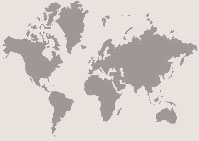 Latest News

Beaverfoot Lodge
Jan 09, 2015

LifeTime Wood Treatment in action in Golden, BC



New True Value store
Apr 25, 2013

Orchard Mesa True Value in Grand Junction, CO now carries LifeTime. Call them today: 970-241-1617



Jamieson Custom Interiors
Apr 23, 2013

Jamieson Custom Interiors in New Glasgow, NS is now stocked with LifeTime. Visit today to get ready for your spring projects! www.jamiesoninteriors.ca