Why Use LifeTime® Wood Treatment Non-Toxic Wood Stain?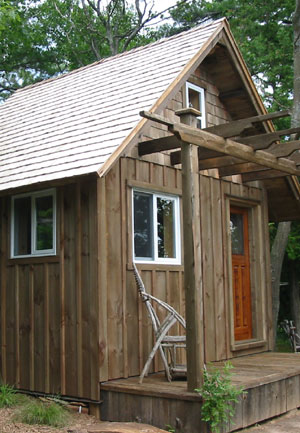 For years contractors and homeowners have reluctantly used toxic wood stain applications to help maintain wood believing that there was no other safe alternative. Finally, an alternative is available.
Using a secret recipe handed down through three generations of European woodcrafters, this product has been used on outdoor wood for over 60 years. No toxic chemicals! Unlike some wood stains, LifeTime® contains no poisons or toxic ingredients. Friendly to plants, animals, and people, LifeTime® can be used in direct contact with garden soil without any toxic effect. By using this economical and environment-friendly wood stain product, you make a positive statement about conserving your environment.
Using LifeTime® will make your day and here's why:
Leaves no harmful residue in soil or water
Proudly manufactured in Canada using sustainable resources
One easy application lasts a LifeTime® with no maintenance
In use for over 60 years with proven results
Safe for use in gardens
Safe for children and play areas
Can be safely used indoors too
Ideal for decks, posts, log homes, sheds, doors, aging, graying and more
Apply with brush, roller, spray or by dipping
1 imp gallon covers 150-200 square feet and 5 imp gallons cover 750-1000 square feet
Can be applied in any weather; even 0 degrees Celsius
Powder concentrate is light and easy to ship with indefinite shelf life
No waste; mix only what you need, or store solution indefinately
Complete Satisfaction Guaranteed

Did You Know?
- A little goes a long way as you simply mix the product with water.
- In powder form, LifeTime® can be stored indefinitely

LifeTime® Wood Treatment
Can Be Found at: